The ZayDay foundation will also aim to put that bright smiles on the children faces. Day in and day out, they see their doctors, nurse and caregivers, being stuck by needles on a daily.
The mission of the ZayDay Foundation is to give to the sick children. Whether they are in the hospital or in the comfort of your own home. We want to provide children the caring and love that the average child receives daily.
That is where we come in, we are striving to fill in that space of hurt and aching bodies. The ZayDay Foundation will strive to bring that bright light to the children. They too have big dreams that they may not be able to fulfill due to their illness. We would like to provide a haven that no matter what you go through, with the love and joy this foundation was built on. We will do all we can to provide that positive path.
The vision of the foundation came through fruition as a results of the lost of our son Zayden Keon Wright. All his life we had been on a roller coaster that came to an unexpected end. As a result, we found ourselves surrounded by many people who cared. From foundations, church family, physical family, employers and friends the support was uplifting and life changing.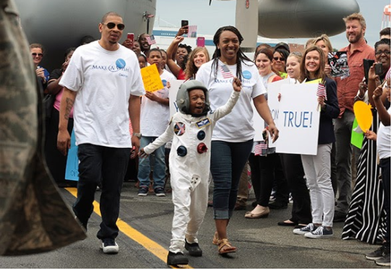 In fact, it was the outpouring of love that motivated us to believe. "Luke 6:13," which states, 'do unto others as you would have them to do unto you.'. For this reason, we desire for this foundation to have a presence knowing families that will provide instant relief. Furthermore, when you see Zayday Foundation name, we want you to take comfort in knowing that help has arrive. What we give is the gift of hope and encouragement.
So many families, of ill children only hear words that pierce their hearts with grief. However, we want to pierce their hearts with love, care and concerns.
Our goal is the gain community involvement the bring awareness to grieving families withing the CSRA and to share love and care to help these families get through some of the toughest times of their lives.
The mission of the Zayday foundation i8s to provide a gift of hope and encouragement to help families that has either an ill child or has experienced bereavement.
This is an annual event used to provide donation for the patients of the Children's Hospital of Georgia We do this in remembrance of our son who was a patient there. Our goal is to get enough toys to fill up an 18-wheeler.